A dialogue between heritage and the modern era
This hotel with its own particular charm was originally home to Marshal Léonor Marie du Maine de Bourg (1655 – 1739).
This man of society and the nobility, Governor-General of Alsace, then Marshal of France, was master of this place from 1713 onwards, making the residence an important part of life in Strasbourg. Today the LÉONOR is a worthy heir to this status.
Visitors who approach the LÉONOR from the rue de la Nuée-bleue discover its majestic 19th century frontage. This frontage opens onto a vast hall in contemporary style. It, in turn, reveals a magnificent, renovated 500 m² courtyard with a second frontage, this time 18th century, which features on the list of historical monuments, and frontages in contemporary style. The LÉONOR courtyard has become an inviting semi-urban place for the people of Strasbourg, where life in the city and the local district mingles with that of the hotel.
The 4-star establishment is an opportunity to live life to the full in the present at the centre of attention in this total lifestyle hotel!
The LÉONOR has become the "place to live" …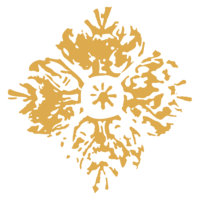 Architecture
The architecture of the building was entrusted to DTACC, which carries out renovations on listed or classified buildings, and the interior architecture to the firm of Jean-Philippe NUEL, a world reference in the field of luxury hotels.
"Our approach is to consider that the project's heritage is still alive and to place it in our era without uprooting it from its past", is how Jean-Philippe NUEL explains this.
His aim was to preserve the traces of history, creating a dialogue between the past and the modern era which is today a vital part of the LÉONOR's identity.
"Creating a dialogue with history by opening up a site like this" makes the LÉONOR an accessible lifestyle hotel. It gives the visitor, neighbour or resident an immersive experience and a different view of Strasbourg and its rich heritage.